GitBook for public knowledge bases
GitBook lets you create documentation websites without writing code, it has an internal CMS system to let you organize your content
GitBook websites are great way to publish public docs but their writing experience is nothing comparable to Notion.
GitBook enables easy creation of public documentation websites. Features include custom logos, table of contents, and feedback forms.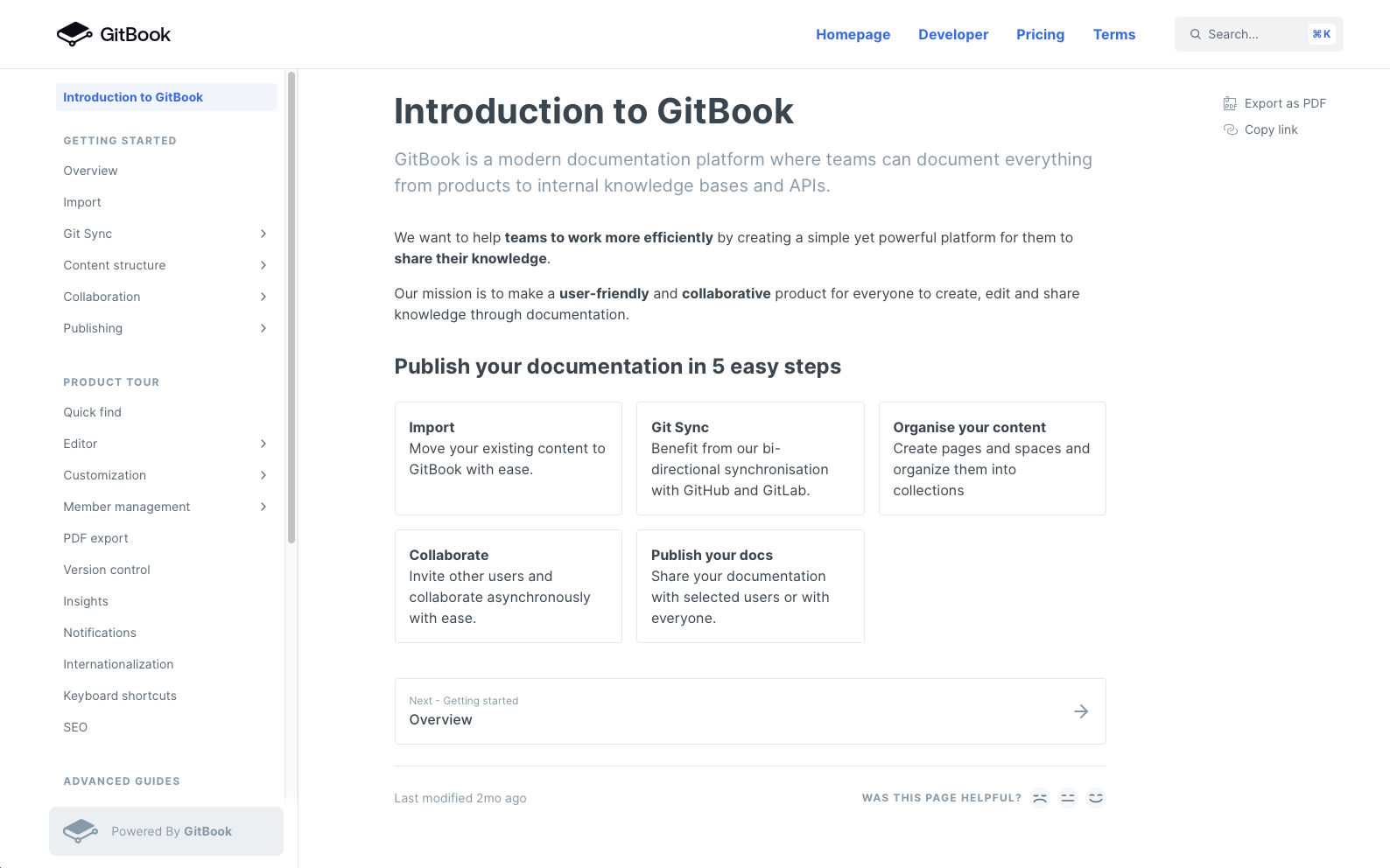 Notion for internal docs, more flexible but also less customizable
With Notion you can create a variety of content, a lot of companies use it to create internal documentation and wikis about company processes and workflows.
Notion excels at creating internal documentation for teams. It offers powerful tools for collaboration and content organization that make it easy to create and maintain process documentation or project wikis. While GitBook may be better suited for public-facing knowledge bases, Notion is ideal for private team documentation.
What people say about Notion
Notion has a score of 4.1 on TrustPilot compared to 3.1 for GitBook.
Notion is definitely also more popular and has very affectionate fans.
Here is what TrustPilot users have to say about Notion:
Notion is an absolute game-changer for me when it comes to organization and productivity. It's like having a personal assistant that keeps track of all my to-dos, notes, and projects in one place. The versatility of the platform is what sets it apart - I can use it for everything from planning my meals to tracking my work progress.

The user interface is clean and intuitive, making it a breeze to use. Plus, the mobile app is just as good as the desktop version, so I can stay on top of things no matter where I am.
What people say about GitBook
GitBook has a score of 3.1 on TrustPilot, it's also definitely less popular than Notion.
Another risky aspect of GitBook is that lately many users lost access to their account due to automated bot detection falsely flagging legitimate accounts as suspicious, with GitBook's support team being unresponsive to users' requests to remedy these issues.
I was locked out of my account due to a false positive in Gitbook's risk rulesI have attempted to query their support team multiple times for this to be remediedMy account is legitimate and this has never happened to me before on any serviceGitbook refuses to act to assist
Notion is much more popular
GitBook has 1000x less users than Notion and it's mainly focused on business customers (their pricing is also higher for this reason).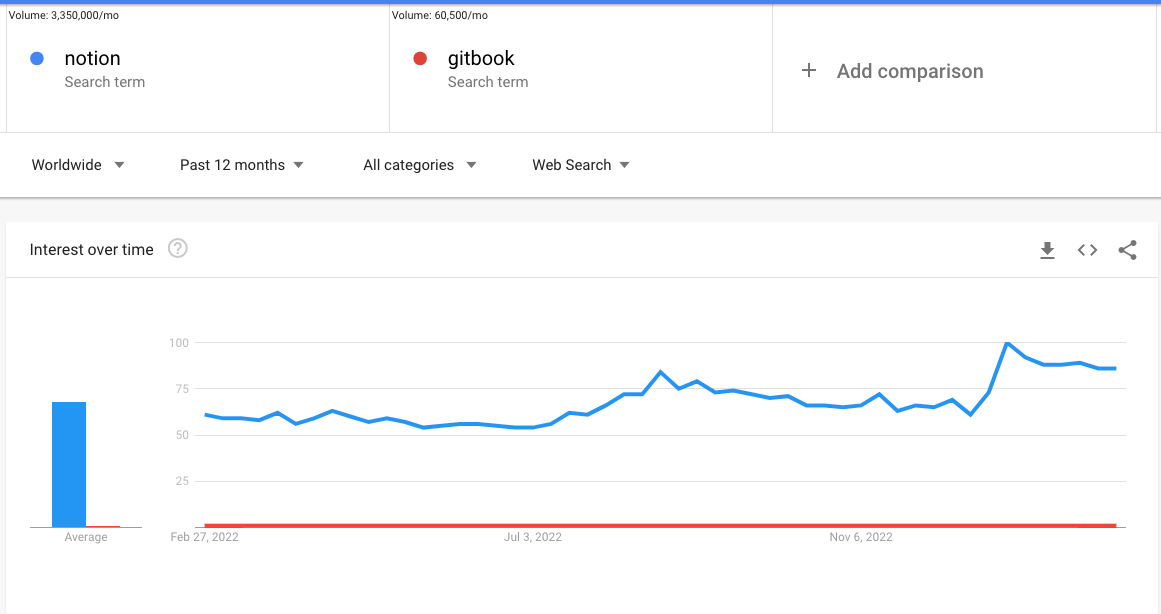 Notion alone cannot create the same GitBook experience
Notion
let you publish a page to the internet but it's nothing comparable to what GitBook can offer.
Notion public pages have the following drawbacks
Bad SEO, it's very difficult to index a Notion page on Google
Single column layout, there is no sidebar for easy navigation of your pages
No customization, GitBook lets you add a Logo at the top left and links, Notion can't
No custom domain, you can't host a Notion page on your domain
No feedback collection, GitBook can collect feedback on your pages, letting you know what pages need more work to be helpful for users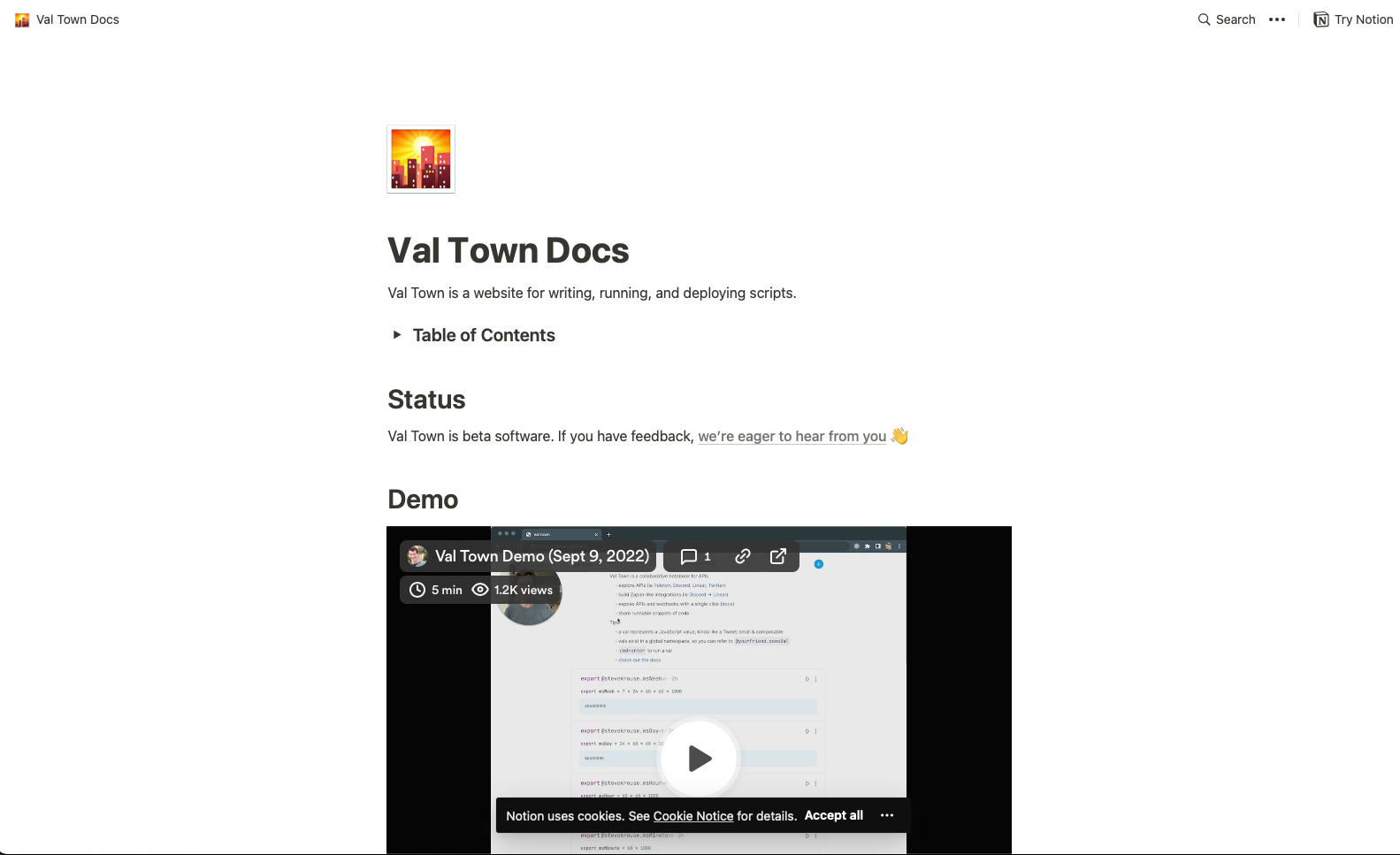 GitBook drawbacks
There are many reasons to keep your content in Notion instead of GitBook
Expensive seat based pricing, as your team grows you will need to always pay more to keep a public docs site
Less rich editing experience, Notion offers more blocks to write content with
Impossible to remove "Powered by GitBook" badge on your website. Even paying $99 a month is not enough to remove it.
Low customization. You can only add 1 logo at the top and change some colors
Adds 1 more tool where your content is hosted. Using only Notion would be better
Using Notaku to create a real docs website with Notion
Notaku
is like GitBook but built on top of Notion, it uses Notion as CMS to manage your content.
This way you can keep all your pages in Notion while getting a public website with all the GitBook advantages.
Notaku websites are much better than using Notion alone:
Great SEO, Google will index your docs website on Google
Fast loading times, websites and images are hosted on a speedy CDN
Host on your own subdomain (like docs.example.com) and subdirectory (/docs)
Very easy collaboration, you can still use all the Notion advantages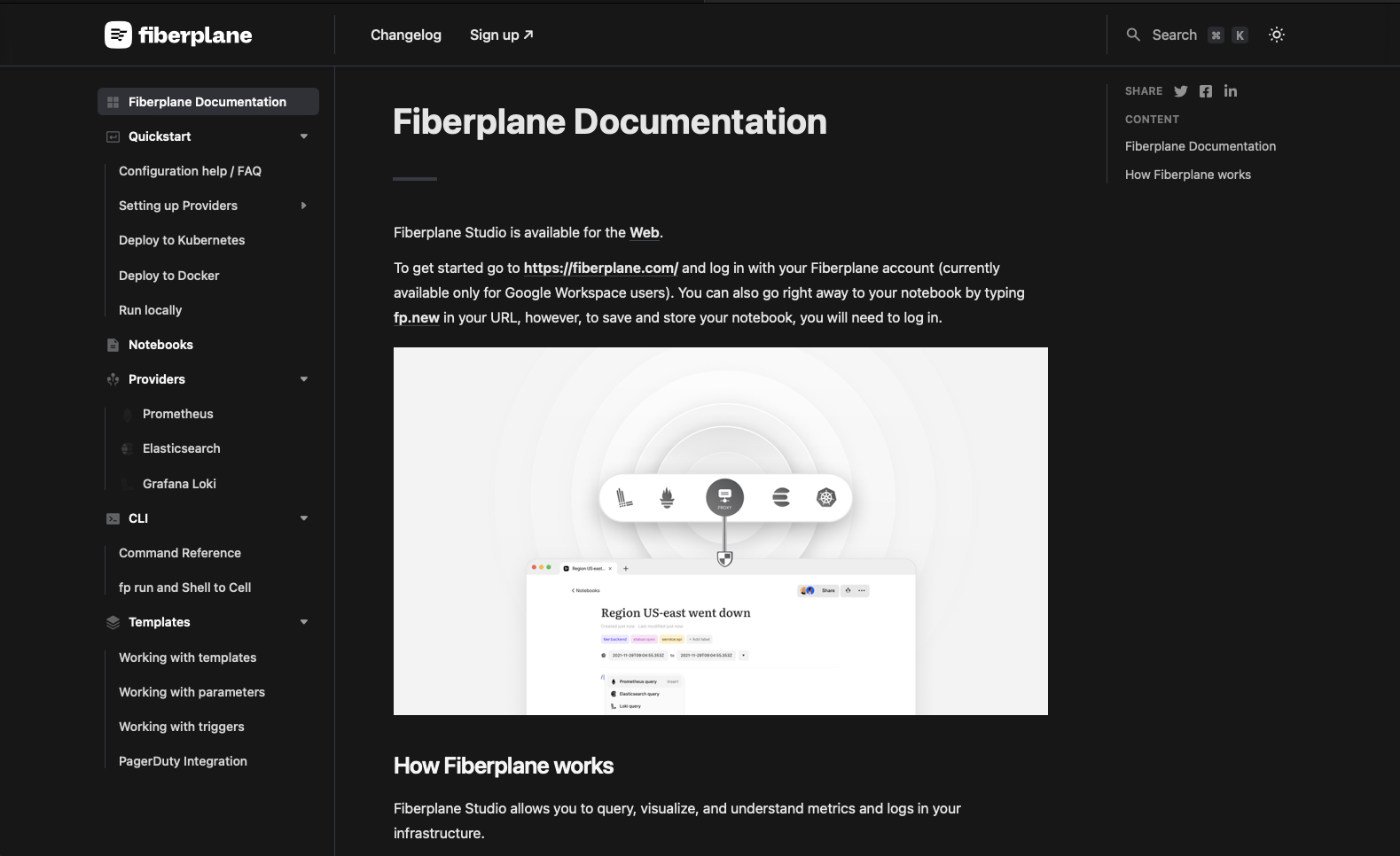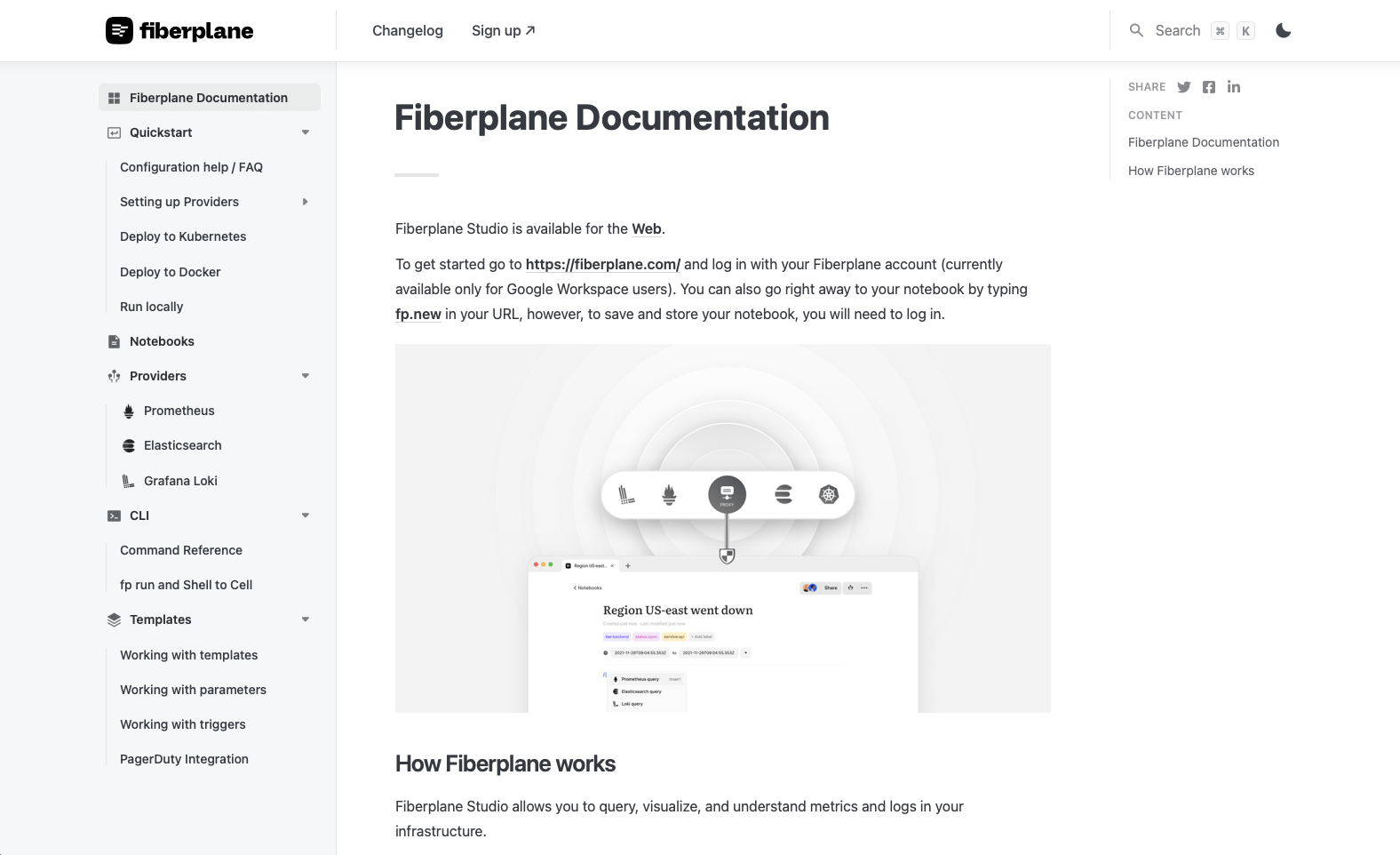 Notaku websites have everything GitBook offers
Notaku will create a website from your Notion content with
Sidebar with your page structure for easy navigation
Feedback collection (with text feedback too)
Excellent SEO, automatic description, meta tags, social media images
GitBook is expensive
To add a simple logo to your GitBook website you rill need to pay $99 a month.
The base plan is expensive too if you consider having many people write docs.
For teams seeking an affordable, all-in-one solution for creating and publishing documentation, using Notion and Notaku is a compelling choice compared to GitBook. Notion offers robust features at an affordable price, and Notaku allows you to harness Notion's power to create a full-featured documentation website with greater customization and collaboration capabilities than GitBook.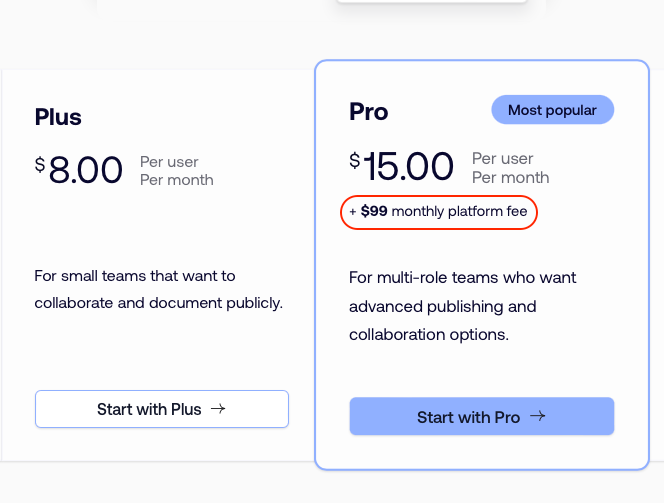 Create a docs website with Notion as CMS
You can create your documentation website with Notaku in 2 minutes, Notaku will give you a Notion template to use as a starting point.
With Notaku you get the best of GitBook and Notion: keep your content in Notion and create a public docs website like GitBook