Final result
After following this quick guide you will get a website that looks like
this
Why you should create an help center for your company
An help center let new users discover your product features
Decrease support requests, make it easier for experienced users to solve their problems without having to rely on live chat
More organic traffic from Google, your users will find you help articles while searching how to accomplish something
Why use Notion to manage your help center
There are a lot of ways to manage your websites content, i personally think that Notion is one of the best for many reasons
Best writing experience on the web
Rich collection of blocks and text customization, you can use callouts, tables, colored text, change your text layouts and a lot of features other tools don't have
Make it easier for other team members to write new articles. If you already use Notion for internal docs why not use it for public facing websites too?
How to create an help center website
Sign up to Notaku
Create new website
Clone the Notion template
Make page public and copy the Notion url
Customize with your logo, custom domain and more
Help center website features
Search bar with very fast search UX
Customize logo, background color, font, links, footer
Reactions on articles pages
How is content managed in Notion
Notaku help center websites work with any Notion page structure.
The default template groups articles in databases you can add a description to. These databases will be shown as cards with an icon and a description.
How to sync your website with Notion
Notaku has a sync now button you can use to trigger a resync with Notion
Notaku also copies your Notion data every hour if you have a subscription
Notaku websites need a resync because the data is stored on Notaku database, this way your website is more reliable and has much faster loading times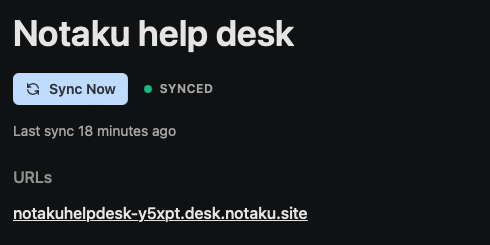 Embedding your help center website with a widget
Notaku let you embed your help center website into your site with a script tag.
Simply copy and paste the script HTML into your website code and it will show a button on the right you can click to open up a sidebar with your help articles.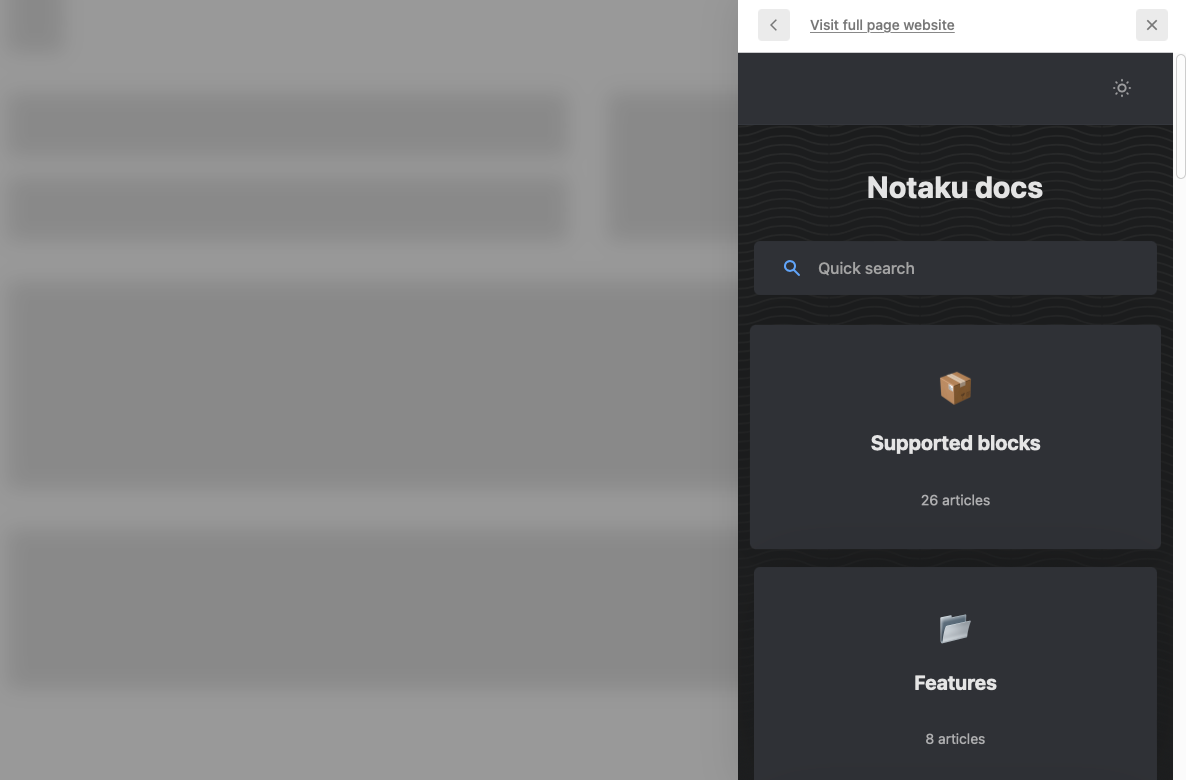 Some other cool little things about Notaku 🙂
Your websites tab icons will use the Notion pages icons
Social media cards are automatically generated with your title, page icon and date
You can migrate existing websites redirecting old paths to new ones
Notaku makes other little tools like Notion icons generator and Notion image links
Images are zoomed in when clicked (like in Medium)
You can get 1 month free tweeting about Notaku! :)
Related guides