Most companies already use Notion for internal documentation so why not use it for user facing docs?
Probably all your team members already are in Notion, you won't need to pay for higher pricing and add people to GitBook if you only use Notion.
The problem is that Notion alone is not a good GitBook replacement, website loading speed is not great and you haven't the typical docs layout with a sidebar on the left.
With Notaku you can publish a documentation website like GitBook but using Notion to host all your content.
Feature comparison
Notaku has most of the GitBook sites features
Logo and links customizations
Sidebar navigation and table of contents
Automatically generate social media covers (og:image)
It also has features that are missing in Gitbook:
Why Notaku instead of just Notion
The main reason is page loading speed and SEO optimization.
Notaku also adds docs sites essential features like
Sidebar with all the page links
Custom logo, links and footer
Then why not use Notion as your main CMS?
Notaku also offers blog and changelog websites and has roadmap, help desk websites planned.
You can use Notion to host even more company websites in Notion and centralize all the content editing in one place.
Some Notaku features
Sidebar navigation with icons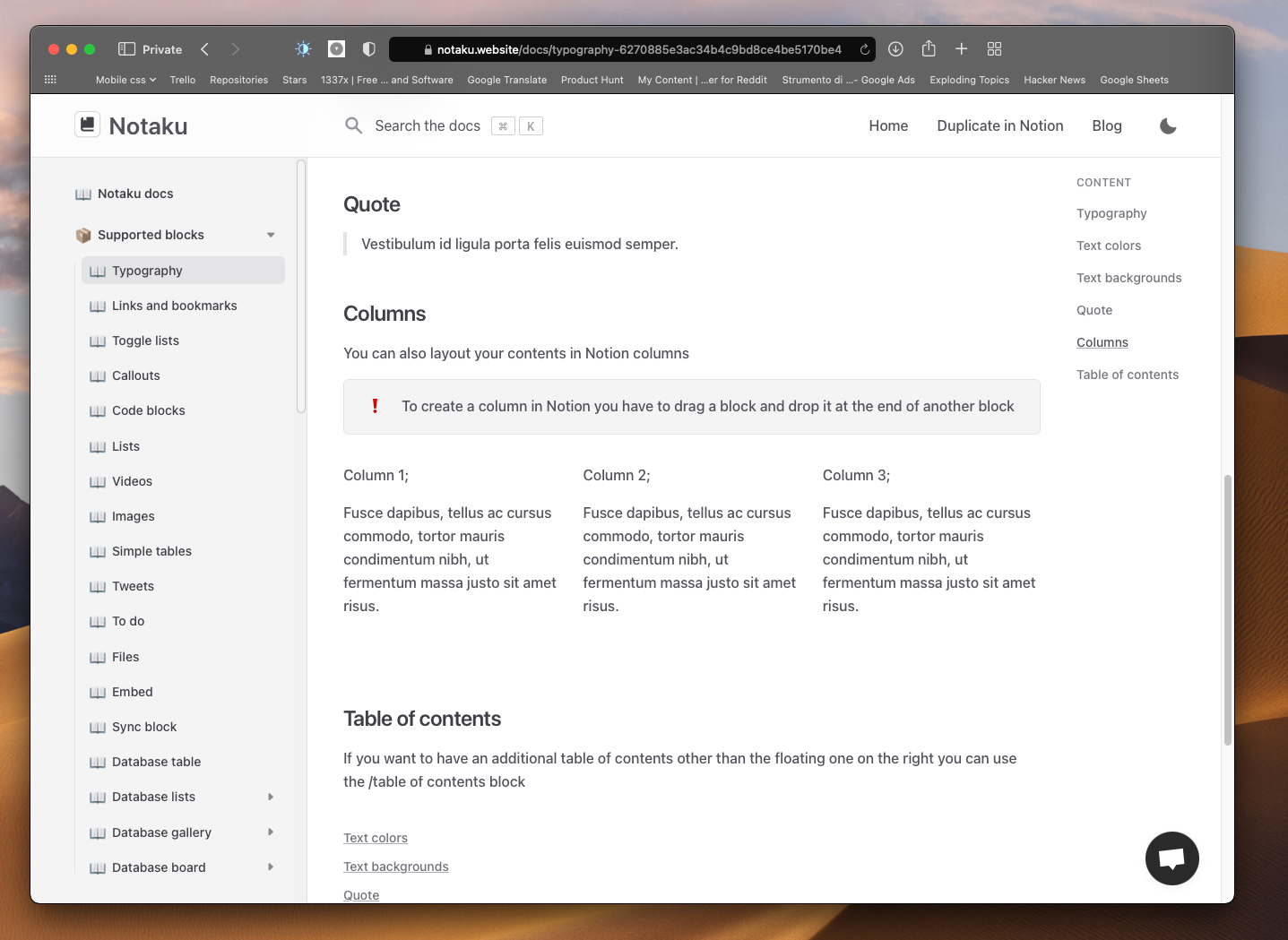 Search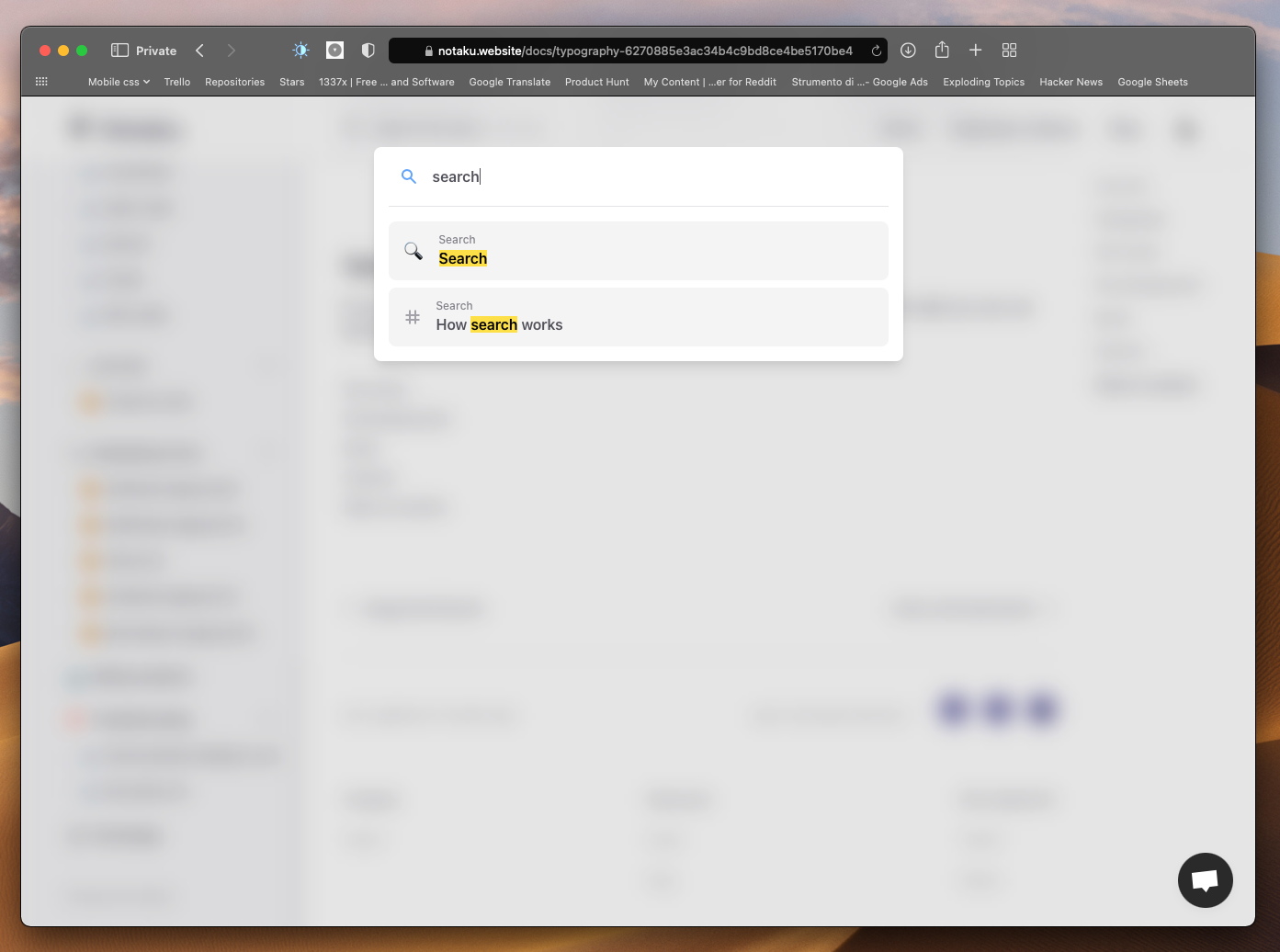 Automatically generate social media images for links
For example this is how a Notaku page url looks like in Twitter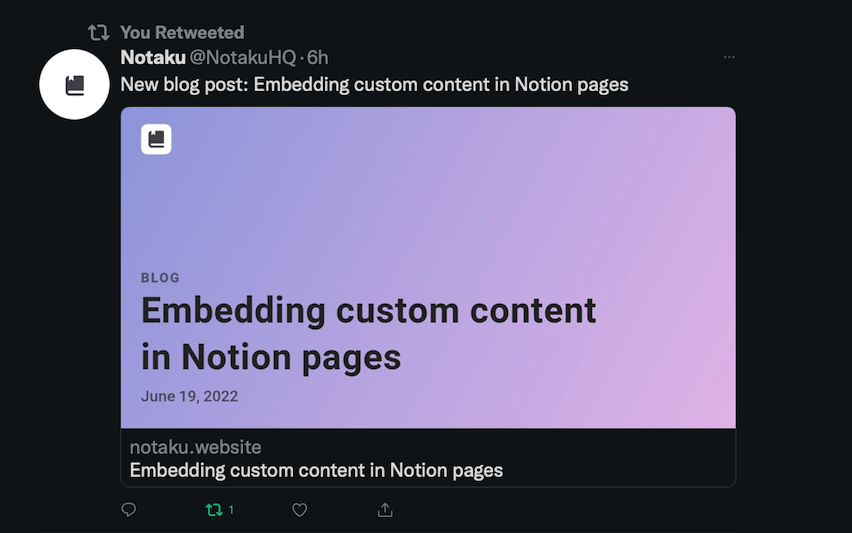 Password protection
You can password protect pages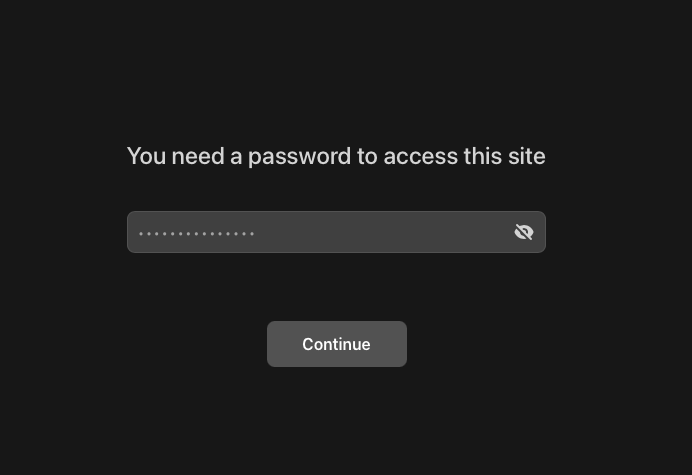 Have some feedback?
I am actively developing and improving Notaku to make it the best tool to create essential websites for your company.
If you have any feedback or feature request don't hesitate to chat with me on
Twitter
.